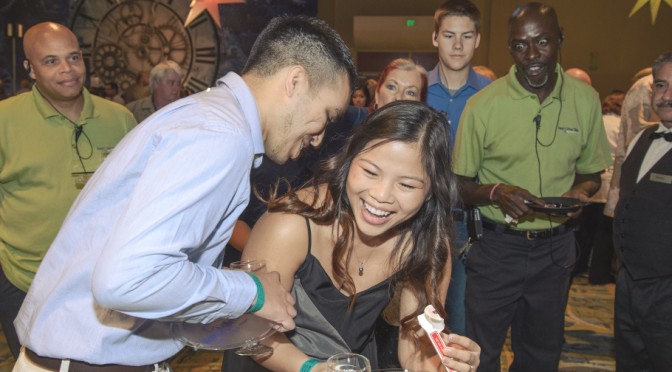 Why Hire a Magician
Why hire a magician As an event planner, you have a lot of entertainment choices. Why should you book a professional magician, mentalist or illusionist for your event?
Greater Flexibility.
Most entertainers (like singers or a DJ) are tied to a certain part of the room or venue. A magician specializing in up-close sleight-of-hand magic can take the entertainment directly to your guests, wherever they are?without the hassle of a PA system or lighting. Strolling or tableside magic can start or stop as required and effortlessly bridge any unexpected continuity gaps in your event. This type of performance is also a perfect ice breaker and will certainly catalyze interaction!
More Interaction.
Strolling magicians are a great choice for wedding receptions, trade shows, networking functions and other special events where you want your guests to mingle and interact with each other. Unlike other forms of entertainment, your guests don't have to be passive spectators. When you hire a magician, your guests can become part of the show.
Unforgettable Experience.
Will your guests remember the songs or music they heard at an event? Probably not?because they've heard it all before. But when you hire a good magician, your guests will receive a truly unique entertainment experience. They will talk about the event for weeks or even months to come.
Universal Appeal.
People are fascinated by the impossible. Although there are many types of entertainment from singing to acting to mime to juggling to music to stand-up comedy to acrobatics; none can evoke what magic can, that is, a sense of wonder and pure astonishment. Let Michael Carducci be a show-stopping performer for your event. Michael has been a working professional Magician for over 15 years, and your satisfaction is guaranteed.